Take your chances on
Super-Targetted Performance Campaigns
While a company might engage in a variety of marketing initiatives, the scope of success of the campaigns is always SPECULATION. Digital media is the only platform that facilitates quantifiable pivoting of Target Audience through Performance marketing strategies. This kind of marketing combines the best aspects of vanilla-ish online marketing methods & blanket advertising plans; and further elevates it by streamlining User funnels to target 'high-converting' leads.

In a nutshell, Performance Marketing is the most dependable and ROI-friendly way of achieving your business objectives. You'll only be paying on achieving desired metrics like impressions, clicks or page engagements.
Learn
What We Excel In
Landing page creation – The prime factor that determines how well a traffic-generation campaign performs is an educative, crisp & attractive Landing page. It's strategically created for getting better conversion rates. In case you're not having one readily available, we can assist you with designing an amazing landing page! When we initiate an ad campaign, we conduct a thorough review of client's Landing page and offer suggestions for improving the UX(User Experience) factor on it.

We focus on defining three paths – getting visitors on the website, transform them to 'leads' using enquiry forms / click-to-call buttons, and lastly, finding ways to convert those leads to sales (through mails, calls, retargeting, etc).

Recommendations on the website – In case your campaign objective is to generate traffic to the business website, especially an eCommerce one, then we always recommend our clients all possible changes on the website that will facilitate the conversion aspects of the campaign to meet our marketing goals.

Ad development – We curate attention-grabbing ads with precise text messaging, that's customized for the target audience and ad platforms. The only way to ensure that your ads Click-Through-Rate (CTR) goes up, is to get both the campaign targeting AND the creative messaging right!

Ad targeting – When it comes to Google search ads, Social ads, or Display ads, the identification of appropriate keywords, topics, and audience interests are key factors. Then the focus shifts to figuring out the most relevant ad placements apt for the TG demographics. By pivoting our targeting parameters, we can control the campaign's budget spill-overs and ensure that our ads are seen only by relevant audiences.

Campaign optimization – Getting the Click at the right cost is our priority! If we are not getting an optimum Click-Through-Rate (CTR) for your ad, we immediately change creatives, tweak messaging, or streamline targetting parameters. We conduct regular A/B testing to understand what resonates better with our TG. The main objective is to fetch the highest possible Clicks% for the least per-click cost.

PERFORMANCE MARKETING ADS WE SPECIALIZE IN
We specialize in a variety of Performance Marketing services and often adopt an integrated approach with multiple marketing platforms.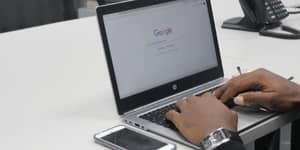 Search ads are used by businesses for attracting new customers or leads. These are text ads that are seen above and below the Search Results page on Google search engine. They'll have an "Ad" tag next to them to indicate paid promotions. The placement ranking of a specific ad, amongst a list of competitor ads, largely depends on the campaign bid amount and Google's quality score of ads. The bid amount is the money you are willing to spend per Ad Click. For getting the best ad positions and lowest cost-per-click (CPC) rates, emphasis must be on smart keywords selection and ad messaging.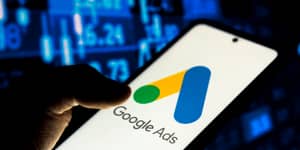 Display ad campaigns are set-up on Google's Display Network (GDN) platform. Typically, these are banner ads (image+text) shown to a defined audience-set who browse Google's Partner-Websites. Display ads are an ideal option for businesses that wish to increase brand awareness and website visits. They work well for any industry or budget. The only thing to consider is the stringent ad creative requirements that must be adhered to before setting up a campaign (Eg. Google must approve the ad copy, etc.).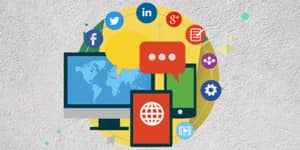 Social ads are the ones that appear as feeds on various Social Media platforms. They are shown to a well-defined user base, depending on the targeting framework set by the campaign manager. Facebook, LinkedIn, Instagram, or Google – most Social Networks offer innovative advertising options with advanced targeting modules. Through these ads, businesses can efficiently reach a larger audience-set, generate high converting engagements, and build a lasting recall value for their brand.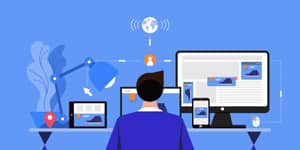 Remarketing ads are a widely used display advertising format, aimed at getting back the attention of audiences who had left the website mid-way without converting. Most online shoppers are not instant buyers. They like to browse through many products and brands before making an informed purchase. The Remarketing ads campaign uses tracking pixels to target these kinds of visitors and shows them customized ads while they browse on other websites. This PPC marketing tool can be used to showcase only the products that a website visitor has shown interest in.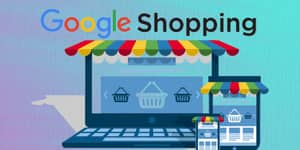 Google shopping ads offer a great "window shopping" experience to the audience as they can view products and related details even before clicking on the ad. This feature pushes the chances of conversion way higher! Businesses can showcase many data points in the Ad like product price, user ratings, or discount offers – based on their targeting parameters and goals. This ad format appears as a carousel list above the main Google Search Results.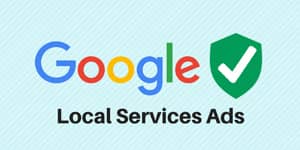 Local service ads are an exclusive type of paid advertising option that allows specific kinds of service providers to promote their business locally. When queries come up on Google search like "cab services nearby" or "salon in XYZ city/area", the Search Results page throws respective LS ads. This unique ad placement allows adding business details, testimonials, and customer ratings as well.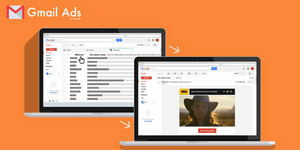 Gmail-sponsored promotional ads allow your marketing message to reach the prospective Customers' inbox. These are text ads that appear like email subject lines, with a distinct 'Ad' tag placed in front of the messages. Interested readers can click-&-view these ads on both mobile & desktop versions of Gmail. You can determine your bid strategy based on TG parameters like affinity audiences, demographics, or 'Customer Match'. Google platform will charge only for message clicks/opens.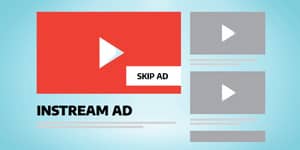 Instream ads are basically video ads that are played within YouTube videos, YouTube's search results page, or in any video-streaming partners on Google Display Network (GDN). This type of video campaign is set-up using the Google Advertising account platform, where you can define your Reach, placement budgets, per-day spends, etc.